Libdrm
From Rockchip open source Document
LibDRM
Structure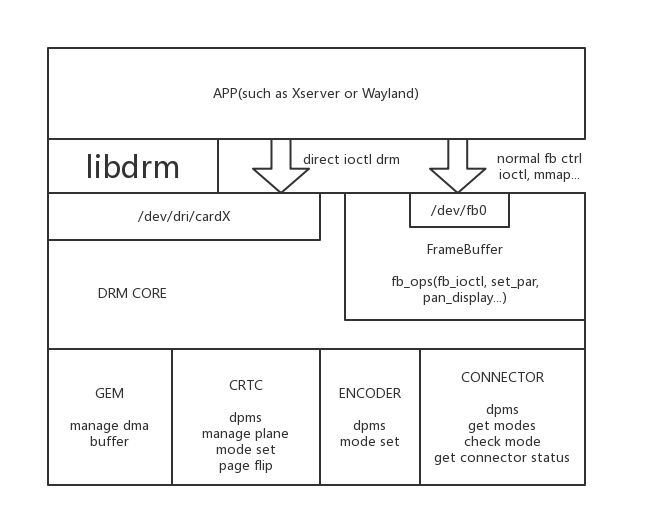 Source code
mainline source code: git clone git://anongit.freedesktop.org/mesa/drm
LIBDRM is the cross-driver middleware which allows user-space applications (such 
as Mesa and 2D drivers) to communicate with the Kernel by the means of the DRI 
protocol.
Mailing list
General developers discussions occur on the dri-devel@lists.freedesktop.org 
mailing list.
Subscribe to the list at http://lists.freedesktop.org/mailman/listinfo/dri-devel.
Archives are found at http://lists.freedesktop.org/archives/dri-devel/.